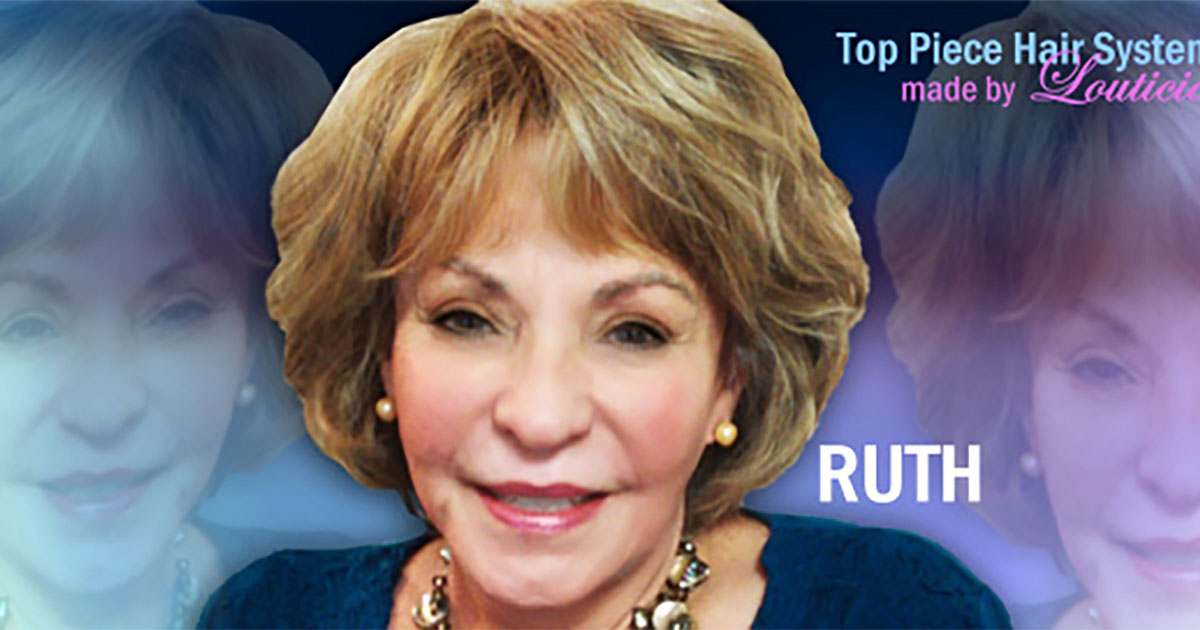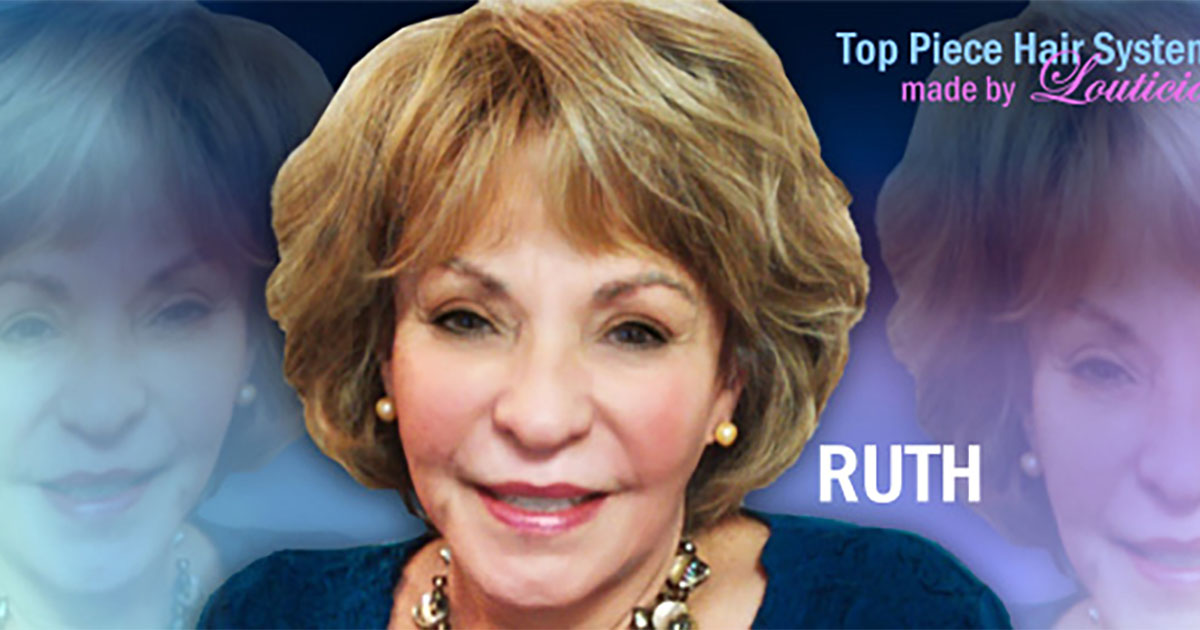 This is Ruth; a client of "A Diva's Hidden Hair", a high-end hair replacement center in Solana Beach, CA. Ruth is wearing a European hair top piece "custom hair system" made by Louticia Grier; owner of A Diva's Hidden Hair. During her 38+ years as a "Hair Replacement Systems" Specialist, Louticia has helped many women, men, and children to be as beautiful as they truly are with her "custom hair systems".
Ruth loves her new hair system. For her, it is such a wonderful experience to be able to get ready each morning with ease and not have to prep her hair for hours to leave for her day's activity. Her hair system is undetectable and she is able to shampoo it and style it for a perfect look every time without a fuss. Ruth is very pleased with her natural-looking new hair system and feels she made a sound investment that is well worth the money she spent and her patience paid off.
At A Diva's Hidden Hair, the term "custom" is used lightly. Louticia measured Ruth's head for the specific type of hair system that was desired and then she meticulously designed Ruth's hair base, her hair system strand by strand, the hair was colored to match Ruth's natural hair exactly, cut and styled.
Don't buy a hair system off the shelf or online that may not match your personality or hair texture. Call Louticia Grier of A Diva's Hidden Hair today at (858) 259-6833 for your free consultation and let her create a personalized and custom hair system made specifically for you.