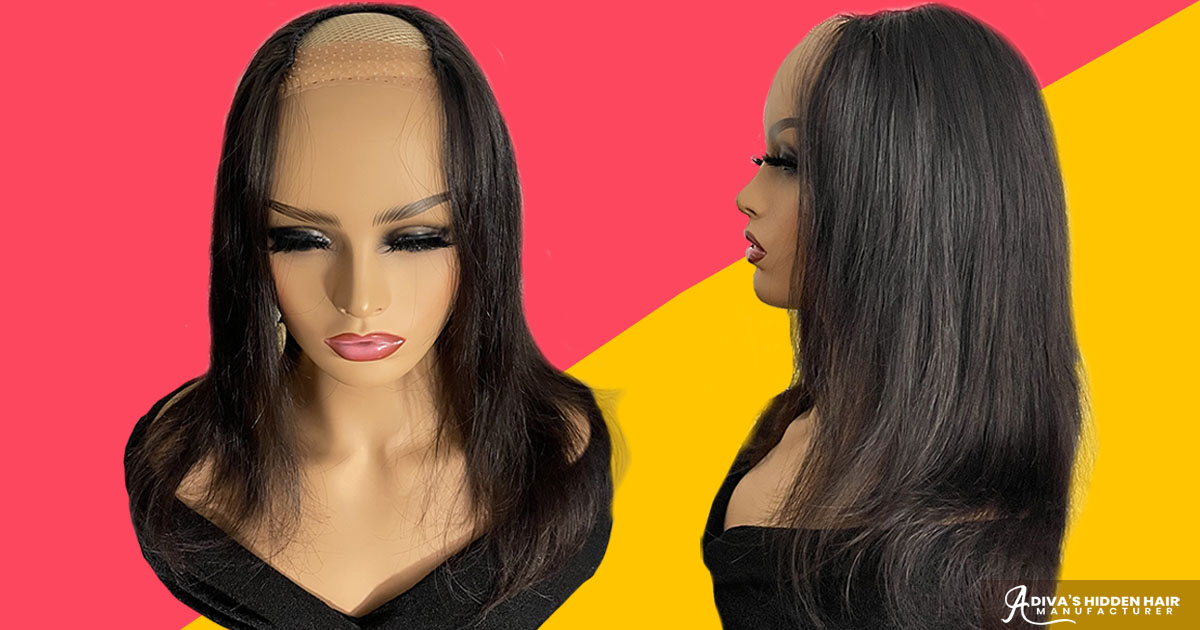 U-shape extensions are unlike anything else on the market. With it's u-shape design, these extensions are open at the top. This allows your natural hair to be combed and blended over the extensions for a time-saving style.
If you're looking for a no commitment hairstyle change, u-shape extensions offer just that. Not only that, but you can achieve longer, fuller hair instantly. Made with the highest quality human hair for natural looking length and volume.
Given that there's no damage to your natural hair, you can wear u-clip extensions for years of styling.
Who Are U-Shape Extension For?
Generally, these extensions should last 1-2 years. With proper care, they could possibly last longer. In addition to their longevity, these u-clip extensions are available in a variety of colors. For instance, natural black, with highlights, balayage, and more. Of course, we can also custom color our u-clip extensions because we manufacture our own products.
Not only are these u-clip extension lightweight, but they are also comfortable. Additionally, there's no pull or extra weight on your head or hair. Regarding textures, there's straight and wavy. But since they are made of 100% human hair, you can virtually create any style you desire. For instance, set them in rollers for more curly texture look.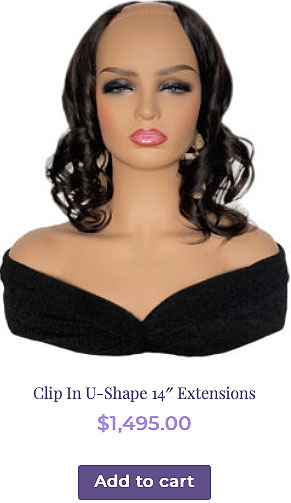 Whatever your reason for wearing extensions, you can achieve a modern hairstyle. These extensions are ideal for women looking to add more volume on the side, back and top of head. With this in mind, add more style with a different color or flat iron.
You can transform your look with A Diva's Hidden Hair U-Shaped clip in hair extensions within minutes. Since the hair extensions are made from real human hair, they can be washed, heat styled and colored like your own hair.
✅ Easy method of application
✅ 100% Safe
✅ Feel glamorous within minutes
How To Secure U-Clip Extensions
If your hair is in the initial stages of hair loss, these u-shape extensions are ideal for you. Most women's hair begin to show hair thinning by a wider part.
1. To wear these extensions, you simply part your hair on both sides in front.
2. Then, take clip the center hair out of the way.
3. Next, secure the extensions to your hair. Start at the center of the extensions working your way to each side as you clip to your hair.
4. Release the hair that you clipped out of the way and place it onto the extensions.
5. Comb your hair to blend with the extensions.
As you can see, these extensions are easy to install, so it's not necessary to visit a salon for installation.
You may also enjoy reading: How To Care For Your Hair System and Prosthesis Wig