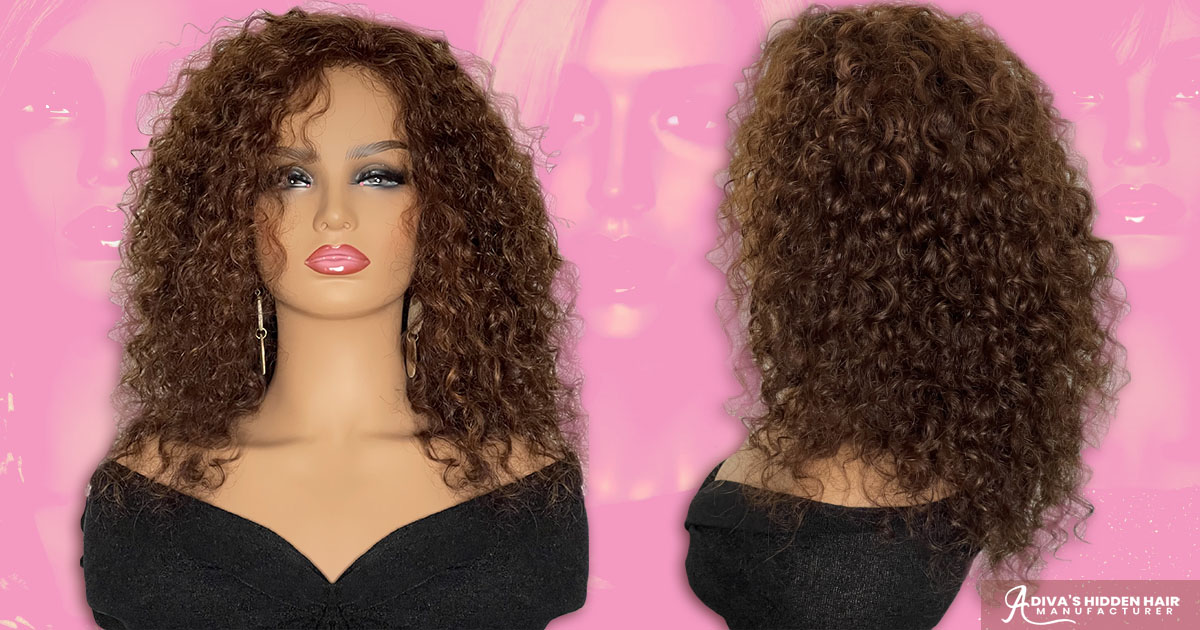 Our clients are constantly inspired by hairstyles they see models wearing in various publications. But to copy magazine hairstyles is easier said than done, unless you're opting for extensions or custom wig. Particularly, if you attempting to do it yourself.
And with plenty of summer soirees on the horizon, we know just what to do for clients. When our natural locks don't want to cooperate, extensions and wigs are the next best choices. Simply because the options are endless and spot-on with what clients hope to achieve.
If you're obsessed with hairstyles you've seen in magazines or other publications, continue reading for how-to.
How To Copy Hairstyles With Extensions or Custom Wig
Is there a celeb whose hairstyle inspires you? If so, here are some steps to consider before you follow in her footsteps. To our salon, that is. That way, we'll know the appropriate hair method to use to copy hairstyles; extensions or a custom wig.
Know Your Face Shape
Just because you resemble a celebrity, doesn't mean you have the same face shape. And that's what will determine if the chosen hairstyle will work for you. If you have a round face, don't expect to get the sleek bob look like Kelly Rowland. You'll need cheekbones for that.
Meanwhile, Tessa Thompson's short wave bob looks great on those with square faces. Ultimately, the layering with soften your edges. The good news is that Master Wig Maker Louticia Grier can tailor many styles and cuts to many faces. Oftentimes, this is achieved with custom made wigs or hair extensions.
Identify Your Texture
While in high school you may have been successful in copying hairstyles with extensions, now is different. Your hair texture may have changed as your body matures. So now, what you did back then may not be meant for you now. With this in mind, consider the person's hair texture that you're hoping to copy the style. Otherwise, you'll spend hours curling and flat ironing each morning to achieve the desired look. And even all in vain.
Beware Of The Red Carpet
While Louticia may not be on speed dial like celeb stylists, she's always available to clients. So, if you enjoy wearing different looks often, using your natural hair may not be the best option. Particularly if you're going from short to long, curl to straight, and even different colors.
Also, bangs require constant trims. And highlights and color treatments need upkeep. Because this is a lot of wear and tear on your natural hair, you'll likely to experience hair loss at some point.
Instead, provide Louticia with a photo of the looks you're going for. She can then copy those hairstyles with custom wigs or extensions.
Ready to get that photo shoot ready style? Contact Louticia for your free consult.
You may also enjoy reading: How To Measure Your Head For A Wig