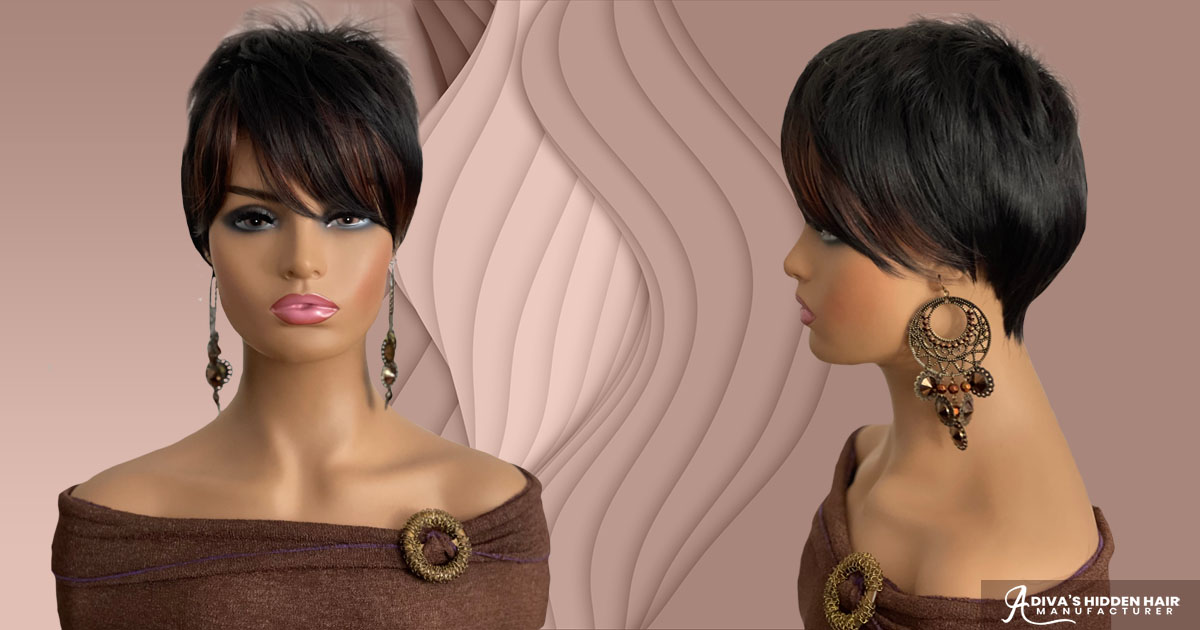 The wig size you should get is determined by your head measurements. Just as you determine the size of shoes you need before you buy, your wig size must also be determined. Otherwise, to buy a wig without properly measuring your head, you'll setting yourself up for an ill-fitted wig.
If you're buying one of our gorgeous wigs, we provide a guide on how to measure your head for a wig. It's available for download here. This is a straightforward procedure that will ensure your wig measurements are right for you. While the guide is for our cranial prosthesis wigs, the measurement process is exactly the same for a non-medical wig.
In this blog post, we'll walk you through how to measure your head for a wig. The sizes you determine will allow us to make a custom wig that is exactly to your specifications. So, you don't have to be concerned about varying sizes between different brands. Because we manufacture our own wigs, we can guarantee a perfect fit. In other words, we have our own brand and manufacturing processes.
Wig Size Measurements
Even if you're buying a premade wig, you still need to know your head measurements. However, the average size cap is 21.5 inches. This is not to say that an average/standard cap size will meet your specific needs. For this reason, you must know how to measure you head for a wig.
Given these points, below is an general overview for standard wig sizes and what they mean:
AVERAGE
An average wig cap size measures 21.25 to 22.5 inches. Around 90% of women measure in at an average cap size.
PETITE
These wigs are between 20 to 21.25 inches. Usually, there's up to an inch of give to adjust at the nape.
LARGE
Large wigs measure 22.5 to 24 inches. Generally speaking, they are not as widely available as petite and average.
The wig size measurements above are for general purposes only. As mentioned earlier, we manufacture our own wigs, therefore you can have whatever cap size you like. However, that means that it's the size you actually measured your head to be.
Our custom pre-made wigs below are average cap size measuring maximum 21.5 inches.
How To Measure Your Head For A Wig
In addition to the head measuring guide download link at the beginning of this post, here are the instructions. Besides, we want your wig measurements not to be complicated, so whatever it takes to add more clarity to the process.
Take a soft tape measure and measure from the front of your hairline to just above your ears.
Wrap the tape measure around to where your neck bends, under the occipital bone.
Bring it back round to the front hairline where you started.
If you're measuring on top of your natural hair, we recommend that you ensure it is as flat as possible. Doing so will give you a more precise measurement.
Let us know if you see a certain style but it's not in your size. We can make it in your size! Just schedule a free 30 minute consult to get started.