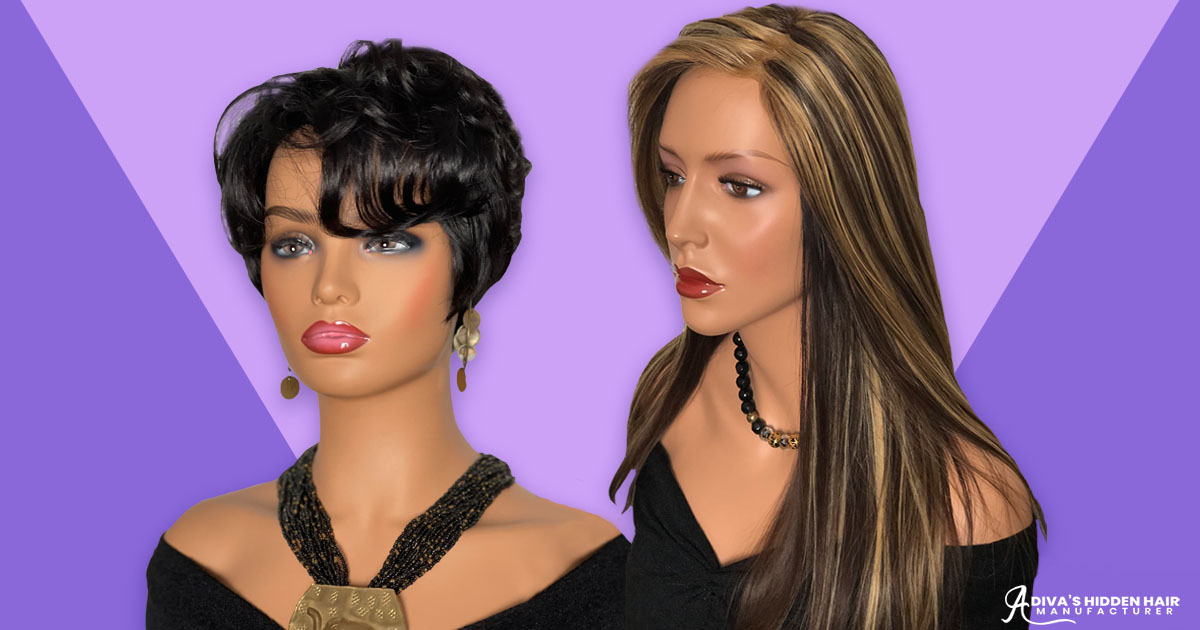 Hair loss affects people of all genders, ages and ethnicities. When it comes to females, you want the best wigs for women with thinning hair. Wearing a wig for hair loss can seem like you're the only one experiencing thinning hair.
However, wigs for women with thinning hair are vastly available today. This is partly due to women being more open about their own experiences. It's also due to well-known celebrities who are experiencing severe hair loss issues.
Even during the Egyptian empires, wigs and hair pieces were often considered fashionable. Of course, we don't know if they were also worn to conceal hair loss. But for years now, the best wigs for women with thinning hair have been on the rise.
So, if you're feeling down about having to wear a hair system, don't. You're definitely not alone.
Finding The Best Wigs For Women With Thinning Hair
If you surf the web for just 5 minutes, you'll find a plethora of different types of wigs. Of course, beware of the quality, particularly for inexpensive wigs. A Diva's Hidden Hair has plenty of comfortable and stylish hair solutions available. Not only that, but we we custom make any type of wig you desire, including medical wigs. Consequently, women are no longer inhibited by hair loss and can wear any hairstyle they want.
Over the years, wigs have gone through extensive transformations. Now, they have become luxury items desired by women and men of all ages. With this in mind, choosing the best type of wigs for women with thinning hair is crucial.
Choosing Wigs For Thinning Hair
To begin with, there are so many wigs on the market to choose from. As a result, it can be overwhelming for women looking for the right one. But whether permanent or temporary hair loss, wigs can provide a confidence boost. Not to mention, regaining your self-esteem.
In addition to full wigs, there are also toppers. However, full wigs offer security because they cover the whole scalp to conceal overall hair thinning. On the other hand, hair toppers cover balding mainly on top of the scalp.
Wigs also have the advantage of completely covering the hairline, which benefit particularly thin hairlines.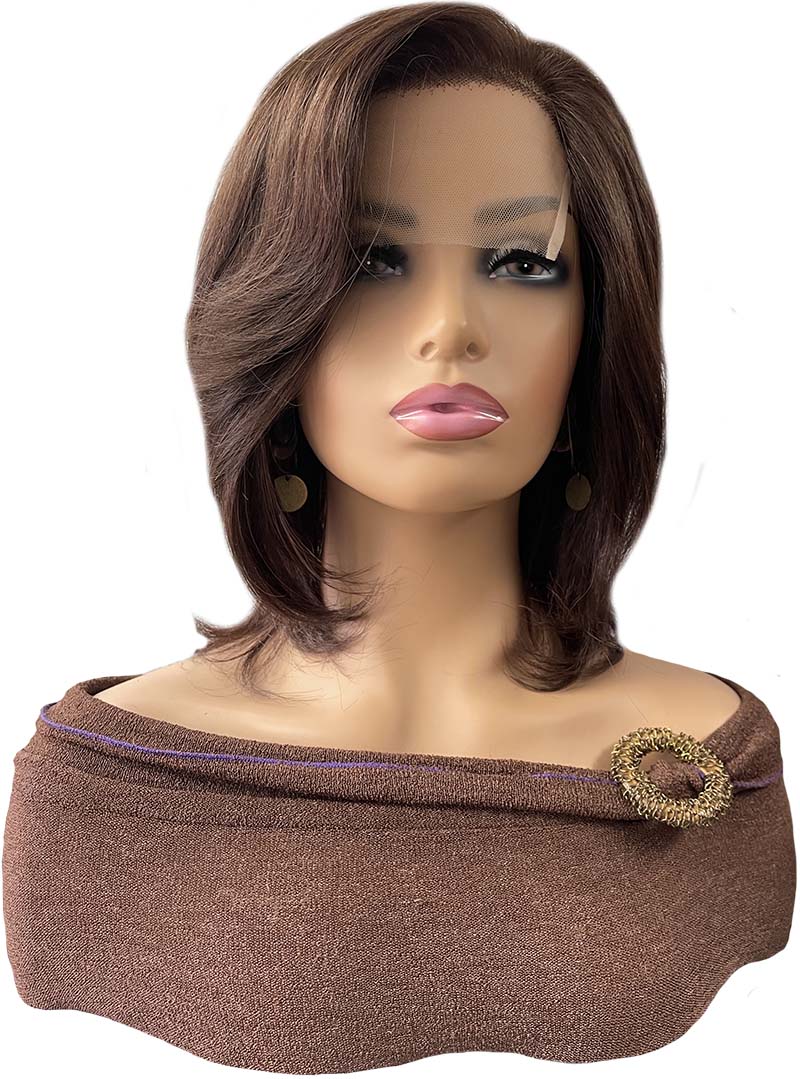 Lace Front Wigs
Wigs with lace front are great for creating different hairstyles. If your hair is thinning in the front and along the sides, then this is the wig for you.
Because lace front wigs can be styled and parted anyway you please, they provide a natural looking hairline.
Also, the lace blends into the skin and hair looks like it's growing from your scalp.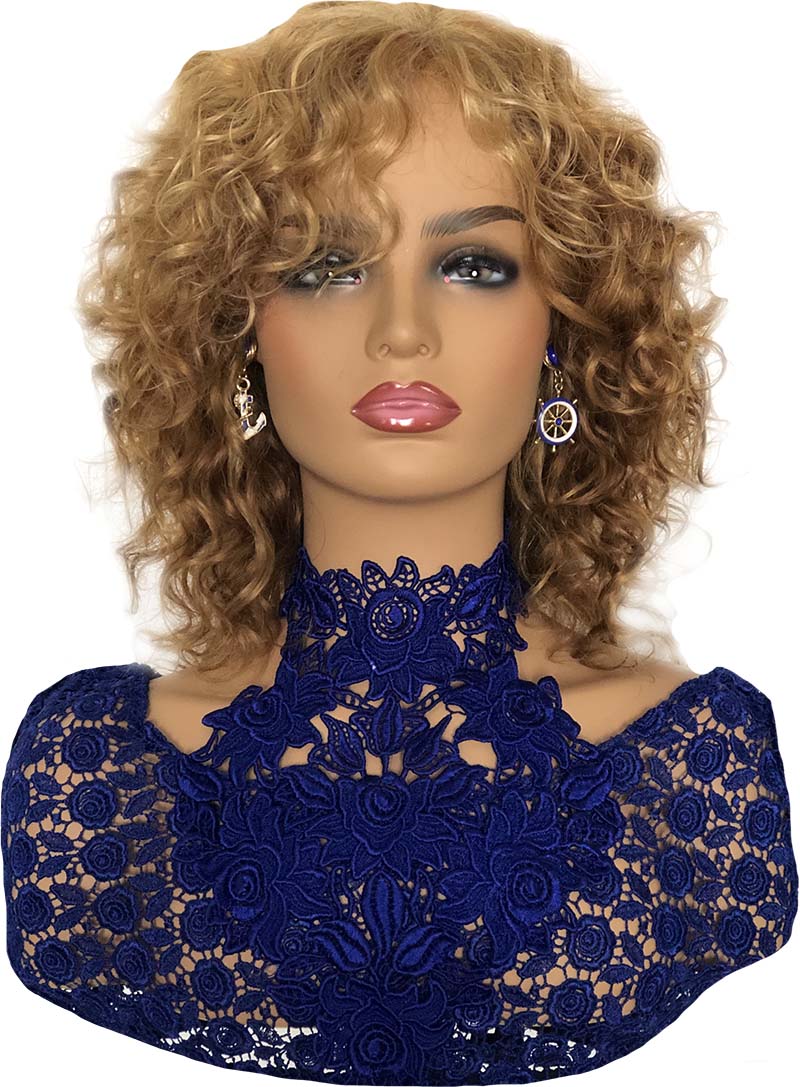 Full Human Hair Wigs
Made with 100% human hair, these wigs can be treated just like your own hair. They are available in many cap constructions and are known for their longevity. Because the hair can be treated like your natural hair, human hair wigs are more expensive.
Moreover, these wigs can be flat ironed, blow dryer, curled, and style as you would your hair. Unlike synthetic wigs, human hair wigs can be dyed practically any color you like. Of course, this type of treatment is best performed by a professional colorist.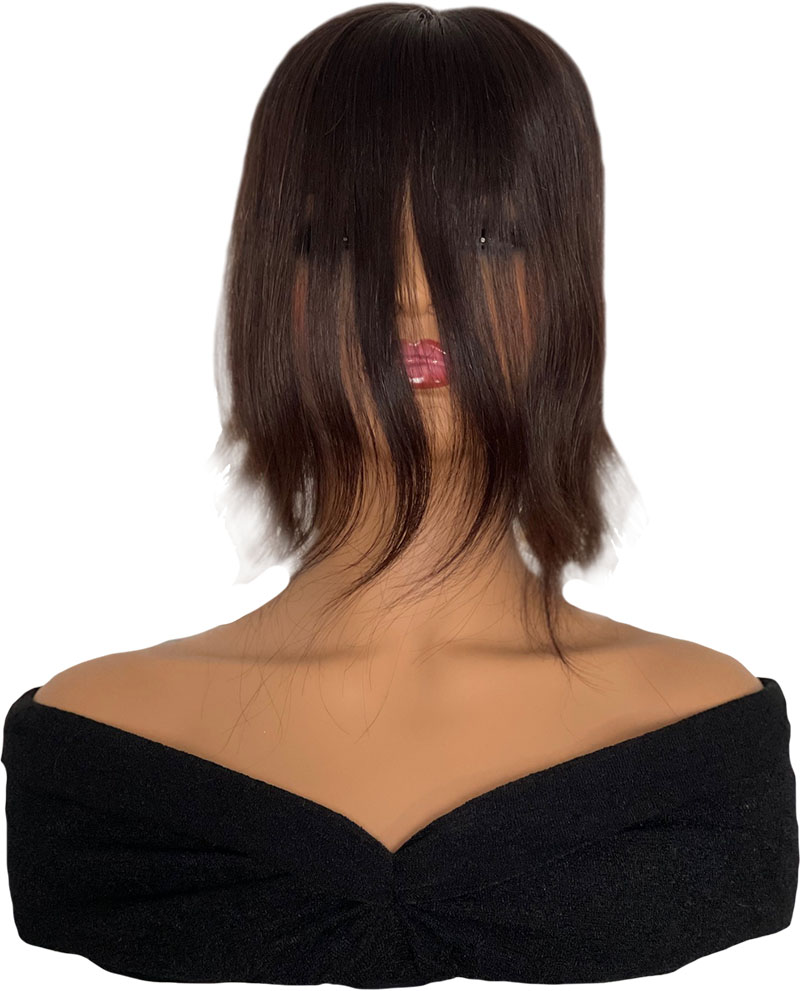 Hair Toppers
If wigs for women with thinning hair is more than you need, perhaps toppers are what you're looking for. Hair toppers are convenient for people who still have quite a bit of hair. They cover a specific area of the head like the crown and back of the head. Hair toppers can also be used to conceal hair loss on the front hairline.
You can get instant volume by just clipping hair toppers into your hair. With a variety of sizes, styles, and lengths, you can look great during different stages of hair loss. Thankfully, wigs and hair toppers can rescue millions of men and women with hair thinning.

Shop our human hair wigs, call (619) 820-0290 or contact us online. You can also visit our hair salon in Solana Beach, CA.