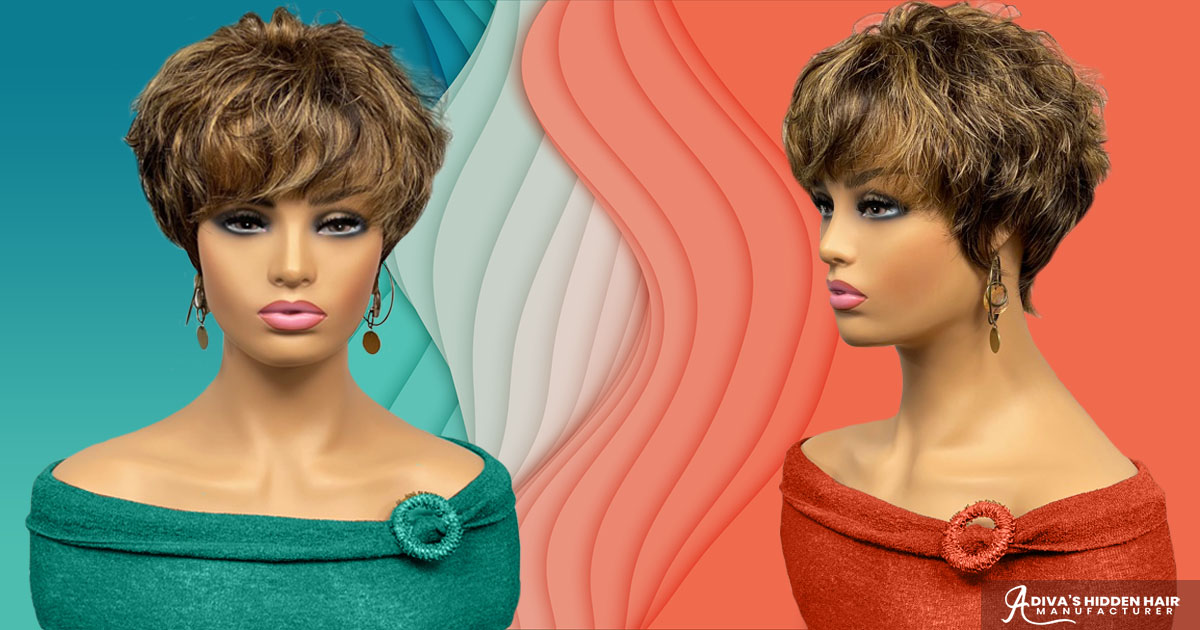 There are people who need more than what an over-the-counter wig can provide. In the medical world, these types of wigs are know as cranial prosthesis. This hair replacement provides aesthetic value as well as boosts a personal mental and emotional well-being.
In this article, you will learn more about cranial hair prosthesis, and choosing the right medical wig for you.
What is a Cranial Hair Prosthesis?
Your hair can be replaced using a cranial hair prosthesis. And the term refers to choosing the right medical wig that's recommended for patients. In particular, these special wigs are for patients who have temporary or permanent hair loss. And this loss of hair may have resulted from chemotherapy, radiation or other clinical treatment.
Who Wear Cranial Prostheses?
As mentioned above, individuals with temporary or permanent hair loss are candidates for a cranial prosthesis. Here are some conditions where in choosing the right medical wig is highly recommended. Hair loss due to:
Cancer
Radiation Treatment
Kidney Condition
Alopecia
Thyroid Problem
Chemotherapy
How Cranial Prostheses Are Different From Regular Wigs
Using advanced technology, cranial prostheses are made and work differently from regular wigs. Here's how a cranial prosthesis is done:
To get a perfect fit, the cranial perimeter mold measurement is taken.
The cranial prosthesis mold is created at the base where the human or synthetic hair is attached.
Hypoallergenic fabric is used to make the base to accommodate heightened skin sensitivity of chemo patients. Their scalps are also prone to allergies. You will be able to choose from 12 different bases at A Diva's Hidden Hair Manufacturer.
When the hair is applied to the base, it's focused on preventing knot scalp touches.
Choosing The Right Medical Wig
One of the many conditions such as alopecia areata may cause baldness. As a result, choosing and wearing the right medical wig is highly recommended. When selecting a cranial prosthesis, choose a style and color that is similar to your own hair. However, many patients use this opportunity to create a new, refreshing look.
You also should determine your face shape. This can easily be done by pulling your hair away from your face. Then, stand in front of a mirror and check the shape of your face. After that, you should be able to choose the right medical wig style for you.
However, if this is not an easy process for you, don't worry. Louticia Grier is a cranial prosthesis specialist. Therefore, she will guide you through each phase of choosing the right medical wig.
To provide further assistance, take a look at the following face shapes when choosing the right medical wig for you:
Round – To create the illusion of a thinner face, choose a cranial prosthesis with height on top of the face.
Square – The hairstyle should be brought forward at the temples and jawline to narrow down the cheeks. For this reason, the ideal style for this face shape is an asymmetrical cranial prosthesis.
Oval – Given that this face shape is symmetrical, any hairstyle of cranial prosthesis works well.
Oblong – Curls and bangs towards the top of the face is best for an oblong face. Consequently, the face will appear shorter and wider than the actual shape.
Heart – Shoulder length cranial wigs as well as bangs slanted to one side are recommended.
If any of the above makes you feel overwhelmed, please do not stress. We are here to help you choose the right medical wig for you. For additional information about our cranial prostheses, call (619) 820-0290. Or contact us online.