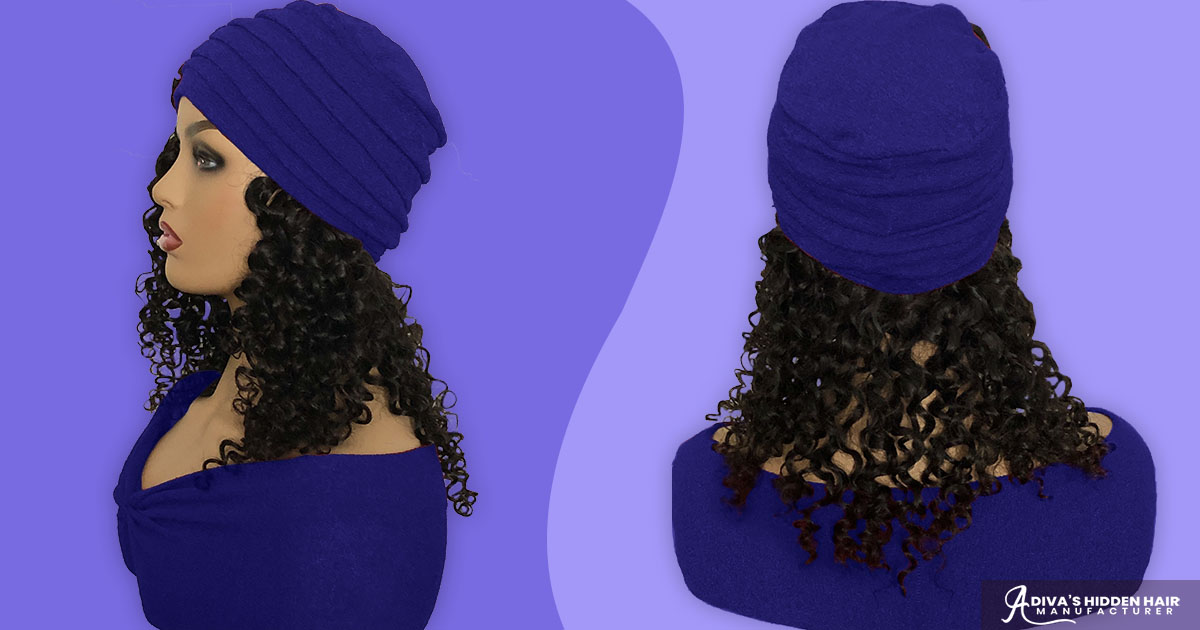 Louticia Grier's stylish women's turbans are the hottest hair accessories of the year. Made with bamboo stretch fabric inside, her stylish women's turbans are ideal even for chemo patients.
These women's turbans have the flair of the jetsetters of the '60s. Worn with modern outfits, they are more trendy than ever. And the result of your entire look gives off a flamboyant air.
Now, let's reveal our favorite turban styles.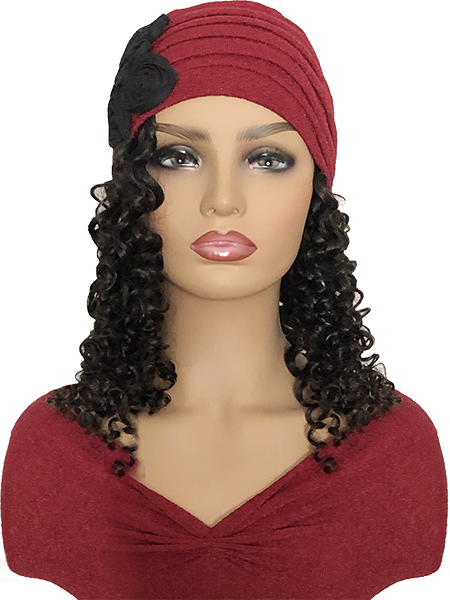 Women's Turbans with Hair Loose
If you have naturally wavy hair like our manikin, it's a good look for wearing your hair loose under a turban.
If you don't have naturally wavy hair, here's a tip. After shampooing, work a little mousse or gel into your hair. Then, let your hair dry naturally. But don't use too much of the mousse or gel as it will restrict your hair from flowing. And don't forget to use a few drops of oil for a finishing touch. This not only conditions your ends but also keeps them from drying out due to the mousse and gel. Plus, the oil will add a little extra shine.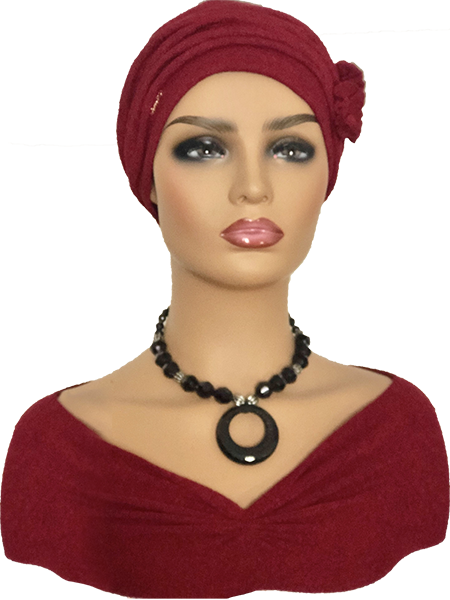 Turban With All Your Hair In
Wearing a stylish turban is a perfect solution to a bad hair day. You can hide all your hair under the turban and still look fabulously chic. By the way, this is also a great trick for thinning hair.
Need to quickly get out the door and don't have time to fiddle with your hair? No problem, just wear one of Louticia's stylish women's turbans and you'll still look hip. And to avoid undesired lumps under the turban, wrap your hair around your head or tie it in a spiral bun. Of course, both techniques depends on the length of your hair. So, choose the option that's best for your situation. Oh! And try out bright lipstick for a bonafide wow effect!

So, where would you wear these fabulously stylish women's turbans? Why just about everywhere! They are great for any occasion, whether it's church or chemo treatment, or visiting during the holidays. Or even just everyday wear. Our turbans are also available in children sizes. So, don't forget to dress up your little darlings and teens.
You may also enjoy reading: Best Weaving Net For Hair Sew Ins