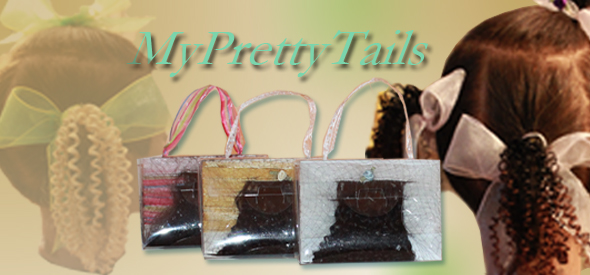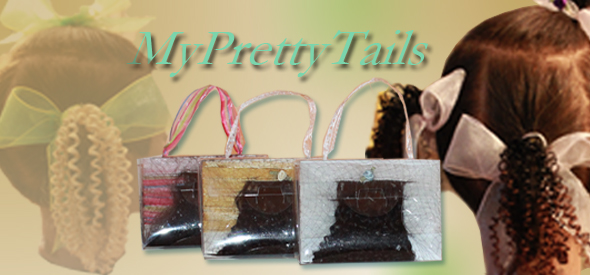 Little girls love to look pretty and get their hair all done up. Some have soft kinky curls, some have tight kinky curls, some have a slight wave curl, some have wavy hair, and some have straight hair.
Some have a pigtail and some have a ponytail.
No matter what type of hair they have or how long it is, they just want it to look pretty.
Some time when your styling your little girls hair you may pull the hair to tight causing stress on the hair follicle's, this can lead to damage to the hair follicle and can cause hair loss.
When you are styling your little girls hair it is very important that you use the right products to soften the hair before combing the hair.
When the hair is soft it will comb out very easy. When the hair is hard and dry it will pull on the scalp and hair causing pain to your little girl.
That will make for a very unhappy experience for the both of you. When you use heavy hair ornaments on your little girls hair it also pull on the scalp and hair. Like the picture here.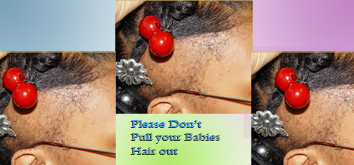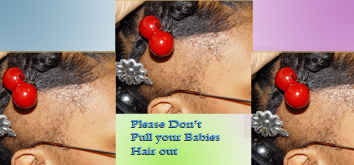 I have designed and made MyPrettyTails for little girls so they could have the pretty styles without the heavy weight that some heavy ornaments will have. MyPrettyTails comes in a pack of four. And comes in all colors and textures.
They even come in all natural Afro American hair as well. This hair is wonderful hair that will match the texture of some of the little girls hair perfect.
There is nothing like this hair. It is amazing to wear these tails that look just like your own hair. You can curl them, and twist them, you can blend your hair in with them and just have fun.
You can also mix and match the tails and make all type of styles. So check out MyPrettyTails to and have fun with ease and no damage to your little girls hair.
Be sure to use Fresh and Easy take down cream to soften the hair so it is very easy to style. For more information about MyPrettyTails contact Louticia or CeCe
Uptown New York Style 524 Stevens Ave Ste. #9
Solana Beech CA 92075
858-794-6833 or 858-259-6833
louticia@adivashiddenhair.com