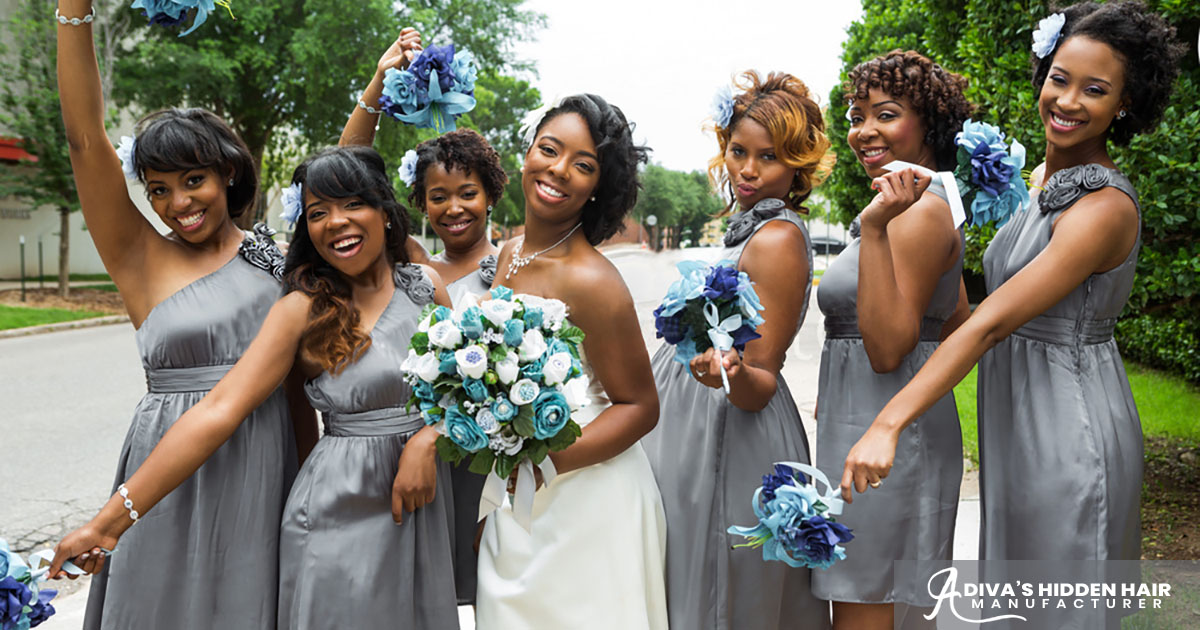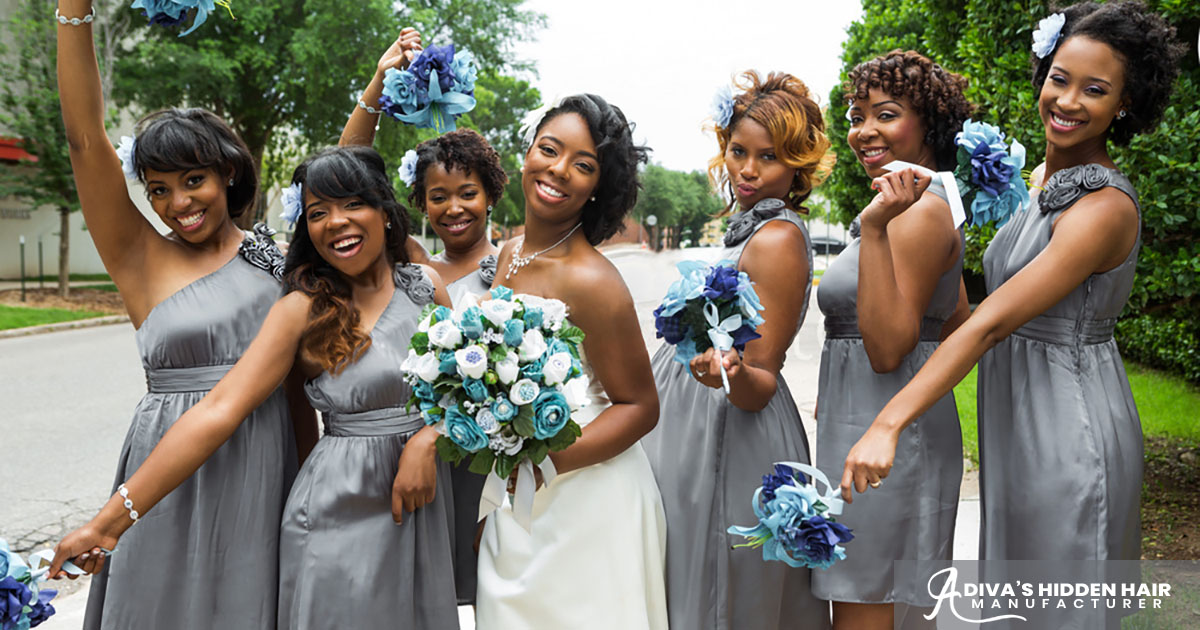 We are smack dab in the middle of the wedding season. And brides around the country are preparing to look amazing on their big day.
But, guess what? It's not just the bride who wants to look awesome at a wedding. Everyone wants to crank it up when those couples share their vows. The ladies will drape their most glamorous gowns and slip into their killer hills. And, don't forget getting a spectacular new hairdo.
Wedding Day Hair
Ok, so no one wants to upstage the bride on her wedding day. However, EVERYONE wants to look great. And for flawless wedding day hair, you can't fail with a custom hair system from A Diva's Hidden Hair.
Many men are attracted to women with gorgeous hair. Letting loose those luscious locks in the wind make men wild. So, if your hair need a little pep, custom hair systems are definitely the way to go.
Many people choose custom hair systems for their wedding day hair because of their sheer versatility. They can be used to create an entirely new look. Whether up or down, long or short, custom hair systems give you the glamour for that special day.
People stand back and admire long Lucious locks. Stars on the red carpet look amazing. Hair extensions and hair systems exude charisma when complemented with a audacious dress.
Hair accessories such as jewelry, flowers, and barrettes, can also add a little extra flare to your look.
But, hair systems aren't just for wedding day hair. You can look fetching every minute of every day. And by taking care of it can last for months.
To learn more about our wedding day hair and hair systems for any day, call us at (619) 820-0290. Or request a free consultation online.
You may also enjoy reading: Transform Your Life With A Handmade Wig by Louticia Grier