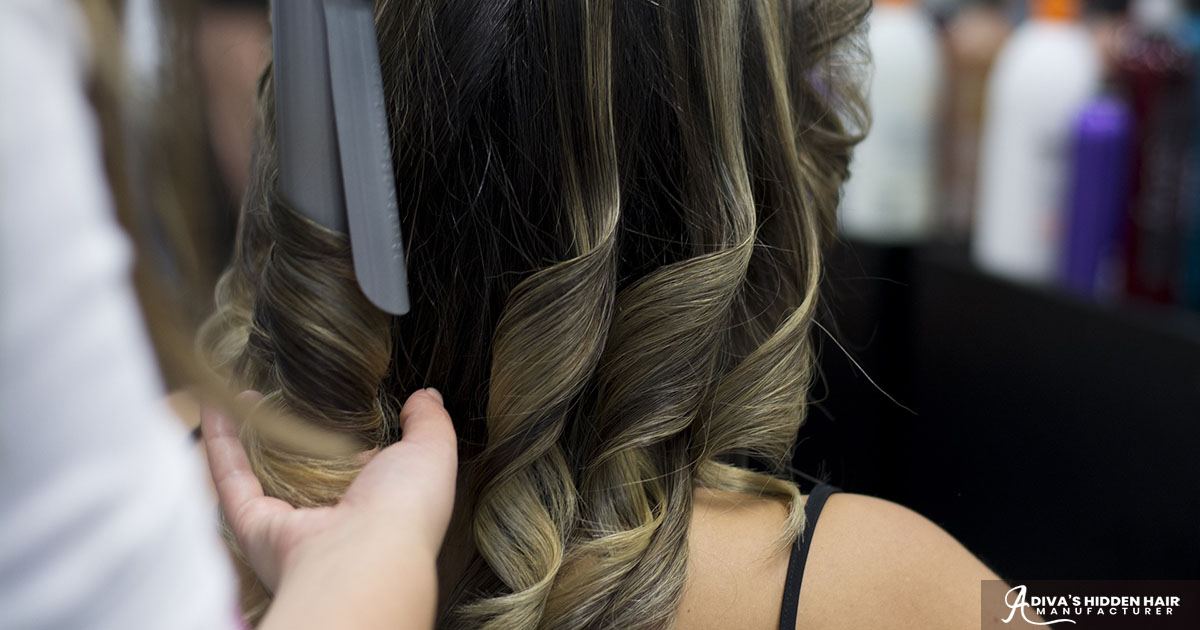 When getting a weave for the first time, there are lots of factors you must consider. Particularly, if your natural hair is relaxed. Getting a relaxer and weave on the same day is definitely not a good idea.
You need to allow several weeks after relaxing your hair before getting a weave. This is because your hair needs to strengthen enough to withstand the weight of the extensions. Not to mention, the tension of the braids.
Before getting a sew-in, you should also be strengthening your relaxed hair weekly with the right shampoo and conditioner. After you get your sew-in and decide to keep it, there's no need to continue relaxing all of your natural hair.
If some of your hair is left out around the edges, that's the only part you should relax. But that depends on the type of hair used for your sew-in. For instance, with twists or kinky curly extensions, you may not even want to relax your edges.
Never Get A Relaxer, Weave or Color Job On The Same Day
In general, the common amount of hair shedding is 50 to 100 hairs per day. If try to enhance your hair with all possible chemicals at once, you'll definitely lose way more hair than that. And it won't be because that's normal, it'll be because you've completely stressed out and damaged your hair.
Every now and then we get emails or phone calls about a hair extension problem that could have been avoided. Whether it's your first installation or maintenance, we want you to have the best experience with A Diva's Hidden Hair. And also during your appointments at our Uptown New York Style Salon.
So, in addition to not getting a relaxer and weave on the same day, here are other hair don'ts.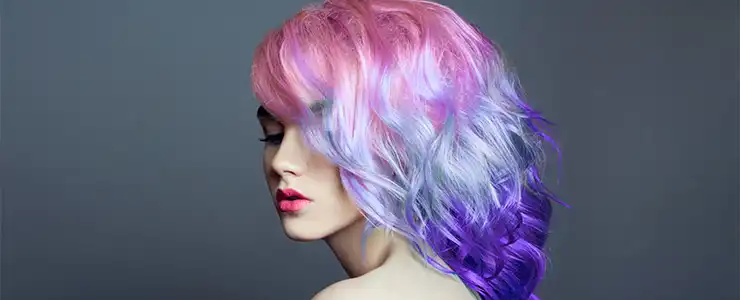 Color Jobs
Whether permanent or semi-permanent, hair dye penetrates the hair to change the color and appearance of your hair. Coloring your hair decreases its ability to retain moisture. The more ammonia and peroxide in the hair dye, the higher degree of hair weakening and ultimately hair loss.
Now, knowing this, what do you think will happen to your hair if you get a relaxer or weave on the same day? You guessed it. Damaged hair and most likely, hair loss. In addition, your scalp will become severely inflamed. Although we do make products for scalp inflammation, they are not meant to be used on a raw scalp. In this case, we recommend a prescription from your doctor so you don't get an infection or scabs.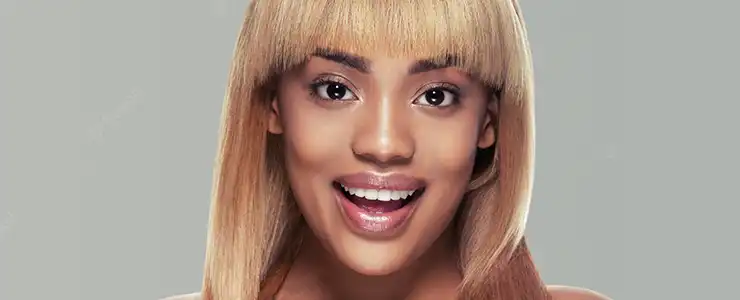 Bleaching Your Hair
Bleaching your hair strips the pigment from your hair shaft through the process of oxidation. First, the bleaching process begins with an alkaline agent that opens up the hair cuticle. Next comes the oxidative agent that penetrates the hair cortex and dissolves the hair's natural color.
As a result of the bleaching process, your hair will be dry and have little elasticity. Not only that, but you'll also get split ends and eventually breakage if left untreated. Given the intensity of the bleaching solution, don't get another chemical treatment on the same day. Nor should you get a sew-in as the braids will add more stress to your scalp and hair.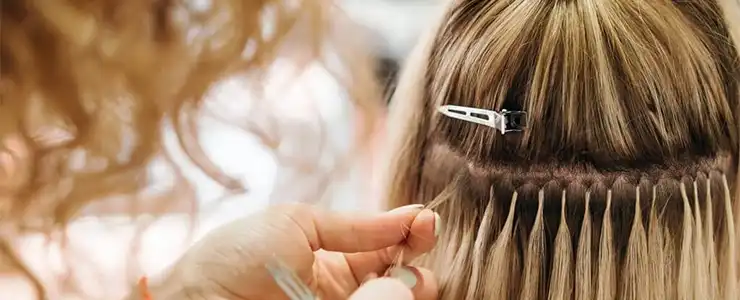 Relaxer and Weave Hair Extensions Same Day
While there are several methods to attaching hair extensions, some methods should be used with caution. For instance, tape-in and glue-in extensions should be installed by a professional stylist. This is because tape or glue is applied to the base and then attached to your hair. Consequently, both of these methods can cause damage to the hair if applied or removed incorrectly.
Sew-in method which requires the hair to be braided, is ideal for coarse or thick hair. The hair is braided to create a base for the extensions. Then wefts are sewn onto the braids using a needle and thread. Tight braids can cause hair loss from tension or traction alopecia.
As mentioned above, if all of your hair is braided, there's no need to relax your natural hair. Since the weave IS the style, take advantage of this protective style and don't add chemicals to your natural hair.
If you're unsure about chemical treatments, weaves and extensions, we happy to help. But it's best to call us before you've gotten any work done.
You may also enjoy reading: Winter Fitness: Exercising Indoors During Winter When You Can't Go Outdoors