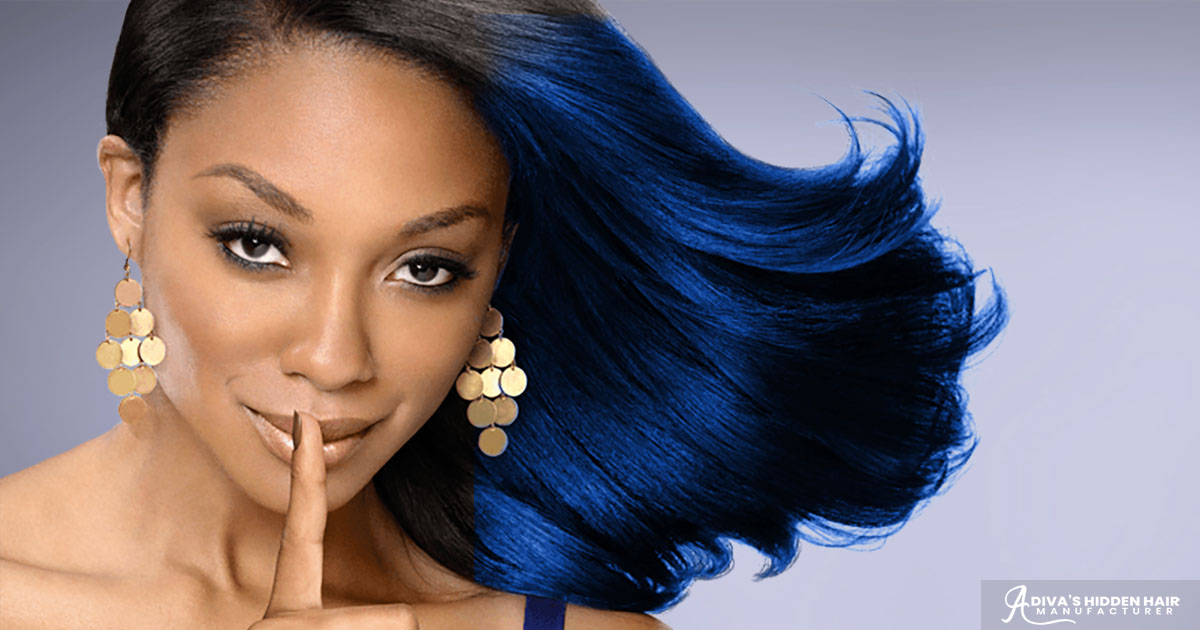 Hair color is just one of a few ways to conceal thinning hair. For women who suffer from hair thinning, a few tips about adding color to conceal thinning hair might be all you need. In fact, some colors can make thin hair look thicker and fuller.
In this blog post, we'll discuss trending hair colors that can give dull hair a refreshing appearance. To up your game, have your stylist try different shades together like dark and light hair colors to add even more dimension and style to your hair.
This will not only add the illusion of more weight, but also fullness to your hair.
Conceal Thinning Hair With Hair Colors
1. Auburn Hair Color
Auburn hair color has a trifecta effect. One, its stunning, rich earthy tone enhances a woman's beauty. Two, this color diverts attention from your thin hair to its glamorous appeal. And three, it looks great on all skin tones. Moreover, auburn color can be styled with balayage highlights to get the ideal look for your hair.
2. Ash Gray Hair Color
Because ash gray goes well with all hair types, it can be an excellent hair color to conceal thinning hair. In addition, it suits all skin tones, and you can even use metallic steaks with this color to add excitement to your silhouette.
3. Neutral Blonde Hair Color
Due to its carefree and liveliness, blonde hair color is loved by both men and women. However, neutral blonde is more ideal for women with pale skin tones, as the intensity of this color enhances their beauty while hiding thinning.
4. Multi-Tonal Highlights
Given that a single color requires more maintenance, it can be demanding for thin hair to maintain a single tone. For this reason, multi-tonal highlights is a better option if you can't frequent the salon. But choose multi-tonal highlights that compliment your natural hair color as it will enhance your color. Not to mention, give your hair a rejuvenating look.
5. Dark Chocolate Hair Color
Not only does dark chocolate hair color provide a thicker, fuller look to thinning hair, but it's also a popular color. Additionally, this rich brown, deep chocolate color gives a sense of sophistication. While this color looks good on most skin tones, it looks best on those with olive and brown skin.
Best Hair Color For Thinning Hair
Generally speaking, woman dealing with thinning hair don't usually experiment with things that can cause more hair loss. But the hair colors noted above to conceal thinning hair can also be achieved in a custom hair system or a cranial prosthesis wig. Not only will you still look gorgeous wearing these hairpieces, but you'll avoiding additional damage to your hair. So, book your consultation today and get back that full head of hair!
You may also enjoy reading: Different Types Of Men's Hair