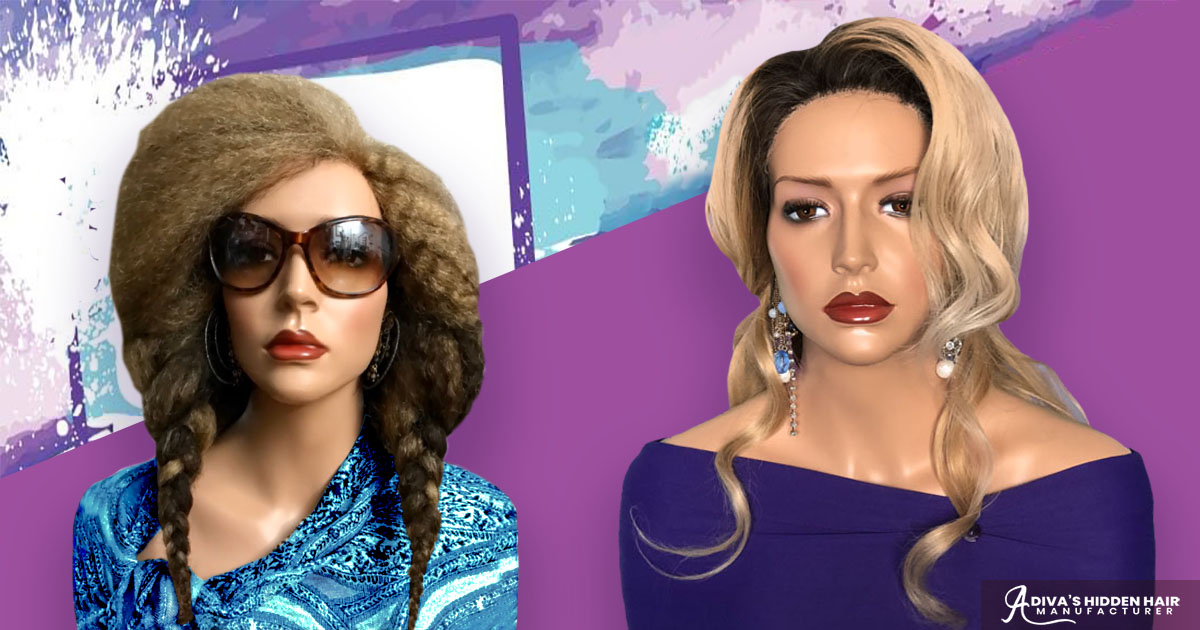 When you start to lose your hair, you don't need surgery to have incredible hair. Hair replacement systems are beautiful, painless and less costly to wear. Despair can wash over you when you realize you're losing your hair. And, to make matters worse, many hair loss solutions interfere with your lifestyle.
Non-Surgical Hair Replacement Details
Non-surgical hair replacement is recommended for people with extensive hair loss. You can keep your hair. But, some people prefer part or all of the hair shaved to allow the attachment for the hair system.
We use 100% human hair to weave into the mesh cap. However, if you prefer synthetic hair, we can do that too. But human hair offers more versatility and lasts longer.
There are many advantages to wearing non-surgical hair replacement systems. In addition to the unlimited hairstyles you can created, they look very natural. So, here are just some of the benefits of hair replacement systems:
Instant restoration results
No painful surgery
Suitable for temporary and permanent hair loss
No donor hair required
Many choices of hair color, style, and texture
Versatility and affordable costs
Hair System Hairstyles
The A Diva's Hidden Hair Manufacturer experience is different from start to finish. We begin by listening to your story so we can customize a hair replacement solution or other systems for your specific needs. By providing individualized support, we've helped thousands of people just like you. In fact, they have taken control of their hair loss on their own terms. And that's a wonderful feeling.
Depending on your lifestyle, hair replacement systems can last well over 6 months. Plus, with proper care and maintenance they can last even longer.
While you can swim with your hair system, bear in mind that chlorine may fade the color more quickly. And if you've chosen a blonde hair, the chlorine can turn the hair green color. When washing your hair, use shampoos and conditioners without sulphate which help extends the life of the system.
Professional stylists from A Diva's Hidden Hair Manufacturer will provide you with solutions to your hair loss problems. Unique hair care remedies are their forte. You'll get all the advice and support you need. And be able to have a consultation before your non-surgical hair replacement treatment begins.
The unique systems are made with the highest grade of human hair. The hairline is invisible at the front and the finished look is believable and completely natural. You'll instantly get back your confidence with this wonderful transformation. Start taking control of your hair loss by scheduling your consultation today!
You may also enjoy reading: Valentine's Day Perfumes