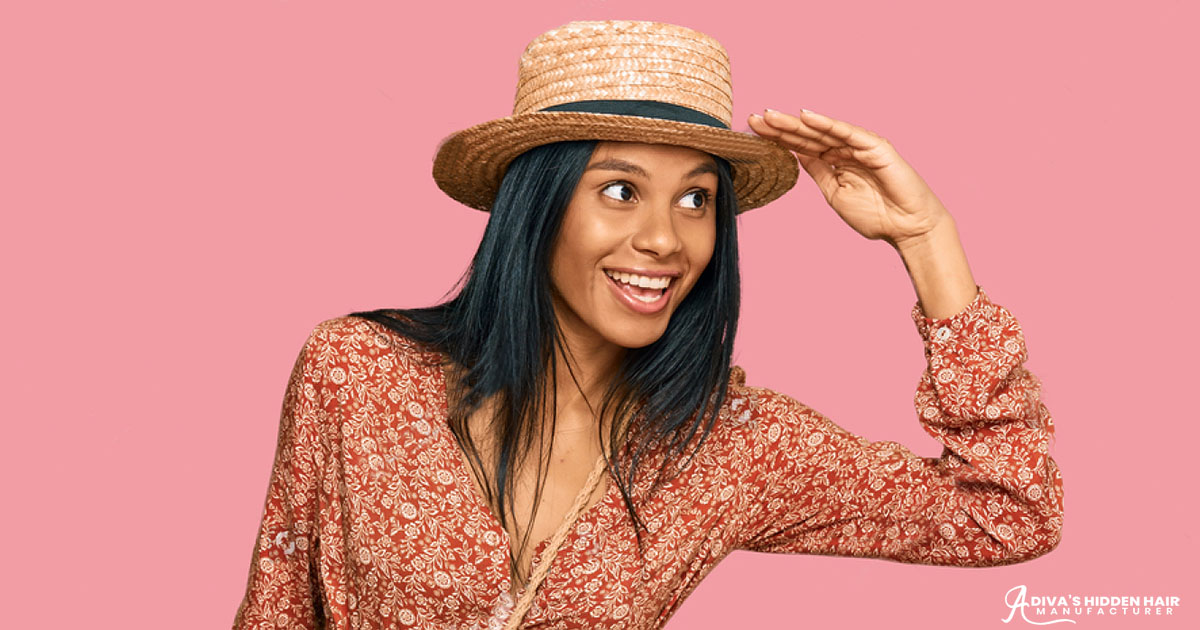 It's important to protect your scalp from the sun after getting a relaxer treatment. In fact, this applies to all chemical treatments. Given that we apply sunscreen to our body during the hot summer months. Our scalp also needs protection from the sun. Particularly, if you've just gotten a chemical treatment.
The sun can not only damage your scalp, but also your hair. If your hair has prolonged exposure to the sun, UVA and UVB rays can damage your cuticles. So, just image how loud your scalp is screaming if you don't protect your scalp from the sun after a relaxer.
Sun damage can come in the form of inflammation and dryness to both your scalp and hair.
Why Protect Your Scalp From The Sun After Getting A Relaxer?
All hair types are prone to damage, regardless of the color and texture. But fine or light-colored are particularly vulnerable to sun damage. Finer, lighter hair lacks the pigment that can protect it from the sun's rays. Conversely, darker, coarser hair is oilier, and its thickness help protect it. However, even if you have darker hair, you still need to protect your scalp from the sun after a relaxer.
The good news is that you can take precautions to protect your hair from the sun after getting a relaxer.
A Diva's Hidden Hair Manufacturer offers a line of Scalp Protection products. These products include scalp base, shampoo, conditioner, and scalp ease.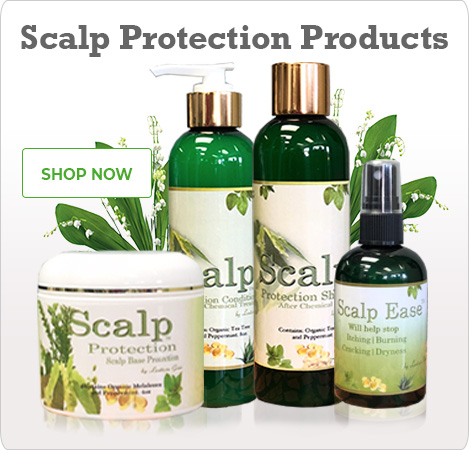 In essence, the sun's rays act like bleach on hair. Bleach reacts with the melanin in hair and removes the color in an irreversible chemical reaction. Bleach also damages the hair's cuticle and protein, which is called keratin.
Given these points about bleach and hair, your scalp is seriously getting sun damaged. As you know, your scalp is your skin. Just like UV rays are harmful to your face and body, the same exact damage can happen to your scalp.
There are actually SPF hair products that help protect your scalp and deflect UV rays from your hair.
Pay Attention To The Skin On Your Head
As shown above, your scalp is skin just like the skin on your face and body. Because the scalp is facing directly up at the sun, that makes it extremely prone to sunburns and UV damage. Add to that hair altering chemical treatments touching your scalp, and you've got a recipe for disaster.
This is why it's crucial to protect your scalp from the sun after getting a relaxer. As a matter of fact, after getting any chemical treatment. Sun damage can create hyperpigmentation, pre-cancers such as actinic keratosis, and skin cancers such as basal cell carcinoma. Now, imagine having actinic keratosis of the scalp. All because you wanted to show off your sleek, new chemical hair treatment.
Although some actinic keratosis can be removed by freezing them with liquid nitrogen. However, it causes blistering and peeling which will be painful on sensitive skin such as your scalp. For this reason, it's essential to pay attention to the skin on your head, just like the rest of your body.