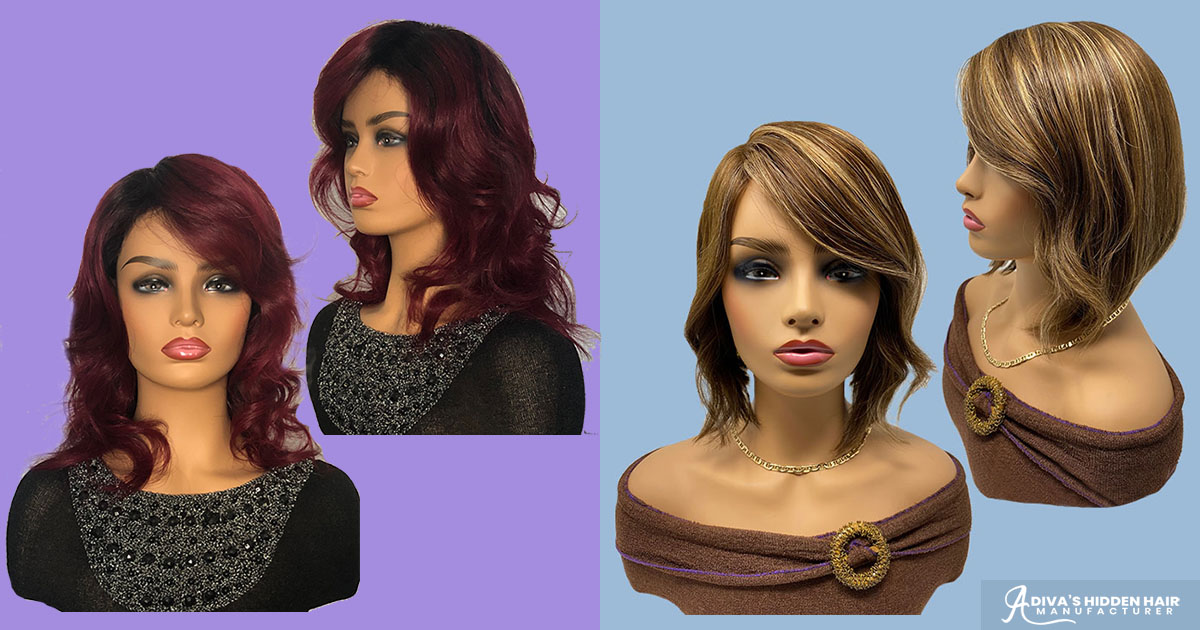 A cranial hair prosthesis is a custom hair system specifically designed for patients who have lost their hair due to medical conditions. These conditions include chemotherapy, alopecia totalis, alopecia areata, trichotillomania, and other conditions resulting in hair loss. And it's important to know the terminology when applying for medical insurance or tax deduction status.
While doctors have been prescribing these prostheses since the 1950s, A Divas Hidden Manufacturer has been designing them for over 40 years. In addition to looking beautiful, our cranial hair prosthesis help protect your sensitive scalp from the sun.
Difference Between A Cranial Hair Prothesis and a Regular Wig
Hair prostheses have advanced due to technology and skillful Master Wig Makers such as Louticia Grier. And while a cranial hair prosthesis may resemble a wig in some aspects, they are quite different from one another.
A hair prosthesis is done in several steps including taking measurement of the cranial perimeter to achieve a perfect fit. This measurement is done at the base where the hair is attached. We use hypoallergenic fabric to make our base so that chemotherapy patients get a soft and comfortable fit.
We also take special care when attaching the hair to the base. A technique is used to attach the hair that focuses on avoiding knots to ensure a pleasurable wear.
Getting Your Cranial Prosthesis Wig During Covid-19
Although our lives have changed in so many ways due to coronavirus, we can still look our very best. Our Head Measuring Guide for custom cranial prostheses is available online. Download this guide and measure your head according to the instructions.
When complete you can email it to us and we will call you to schedule your Zoom or FaceTime consultation. Isn't technology grand? You can also find additional forms for download available on our Cranial Prosthesis website under the Contact menu.
You may also enjoy reading: Using CareCredit To Pay For Your Cranial Hair Prosthesis