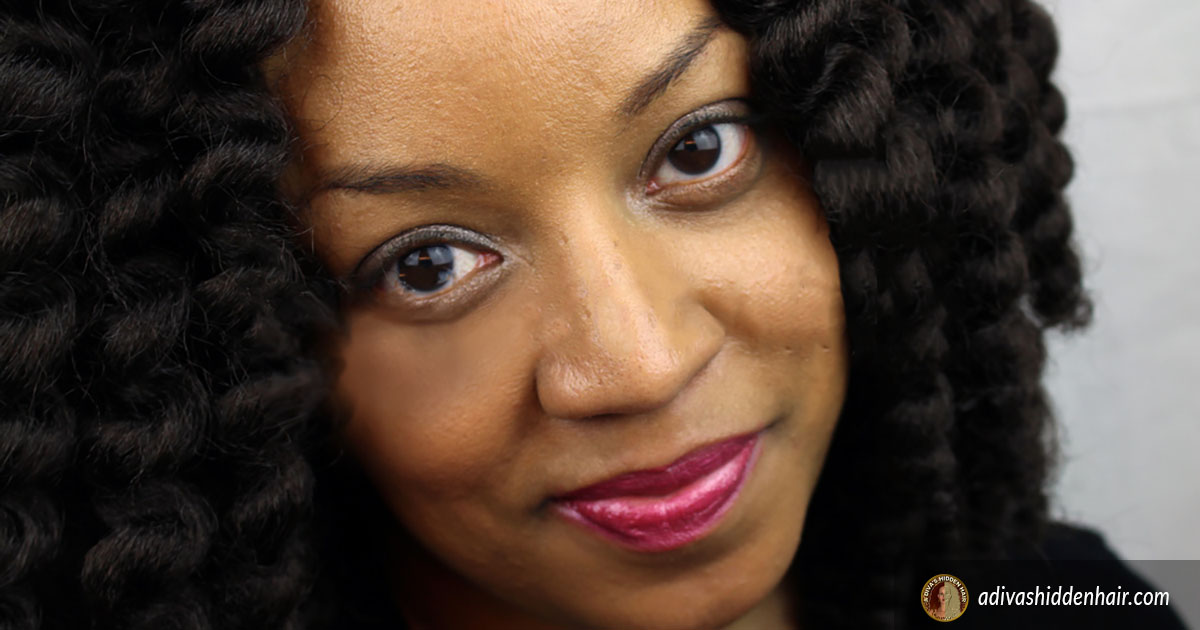 My hair is thinning and this is causing me to feel extremely depressed. Is it unusual that I should let something like my hair make me feel emotionally low?
Women's hair loss is emotionally stressful for most of the 43 million women over the age of 18 who experience it. Contemporary American culture places a great deal of pressure on women to look young and beautiful. While I too want you to look your best, I will admit it's hard going through something of this nature all by yourself. A woman's hair has been traditionally referred to as her "crowning glory." Black women around the globe and especially in America, will often suffer from low self-esteem. At A Diva's Hidden Hair your psychological state of mind is very important. We help you deal with the emotional and the physical aspects of hair thinning. If you continue to feel depressed, you may want to contact Louticia A Diva's Hidden Hair at (858) 259-6833.
Is it normal for me to feel alone or inadequate?
Black women who realize their hair is thinning have felt somewhat dissatisfied with an aspect of their appearance. That's why I advise professionals to consult the total person and not just the hair aspect. Feeling inadequate is normal. I am very sensitive to my clients at this stage in her hair loss and it's very important that she is reassured of her recovery. I like to keep her in the present moment while taking her on a journey to her new life. What you think of yourself is largely based on your appearance. You must member to focus only on the positive parts of yourself. Just create positive thoughts about yourself every day. You will discover that you have reasons to feel better about yourself.
I feel like I'm losing my femininity. I feel less attractive to my partner. Why am I feeling like this?
Ladies, let's start with the fact that you can never lose what you truly possess. You are beautiful from within and that is not determined by women's hair loss. The moment you accept your present situation, we will design you the style of your dreams. It's healthy to focus on the positives. Remember that when you feel beautiful inside your partner will only see what you do.
I've become obsessed with my hair problems. What can I do to focus on something else?
Great question! Women's hair loss is a major part of our total appearance. But, you are much more than your hair, or even your appearance. There's nothing wrong with doing what you can to address hair loss. Focusing too much on one's real or perceived flaws is unhealthy. Make sure your life is well-rounded. People think I'm kidding when I say the thoughts they have about themselves are more important than outside influences. So learn to be nicer to yourself. You are never defined by another person. The New you is only a consultation away.
I've accepted the fact that my hair is thinning, but I feel that my partner is having a hard time with it. How can we talk about it?
One possibility is to bring the subject up when you're alone together. You could mention that you've been sensing he or she might be having a difficult time with women's hair loss, and ask if your perception is correct. It's possible that you might be mistaken. Of course, sometimes we project onto others feelings that really belong to us. Other times the other person might truly be having some emotional difficulties, but for completely different reasons than we thought — reasons that have little to do with us. If your partner is willing to talk about their concerns, it would be important not to get defensive or judgmental about any shared feelings — your partner may be embarrassed or ashamed of their feelings and afraid of hurting your feelings. It might help to share some of your own process of moving from denial to anger to sadness to acceptance, or whatever your journey has been. If you are in a loving relationship with an emotionally healthy partner, you both will continue to care about each other no matter what your hair is like, and your relationship may become deeper as a result of working through any troubling feelings.
I have a friend who is losing her hair. What can I say or do to help?
Helping your friend can be a touchy matter. A lot depends on whether she has acknowledged her hair loss to you. One option is to ask her if she wants to talk about it. Believe me it has affected her more than you know. Feeling heard and understood by another person can be powerful, a great sense of relief and healing. You can also ask her how you might help. She may want reassurances that she's still attractive and lovable. Giving your honest opinion on hairstyles, coloring, just offering her options she' not have not thought of will help a great deal. You can also tell her about this website as a resource for information about the emotional and physical issues of hair thinning. If she hasn't mentioned her hair loss to you, you have some choices to make that depend upon what you know about her. At that point ask yourself maybe she wants to conceal what she's going through. Or does she realize that her hair is thinning, or she could be in denial about her hair loss? Whatever the case, your friendship will help her to find her way on her terms.