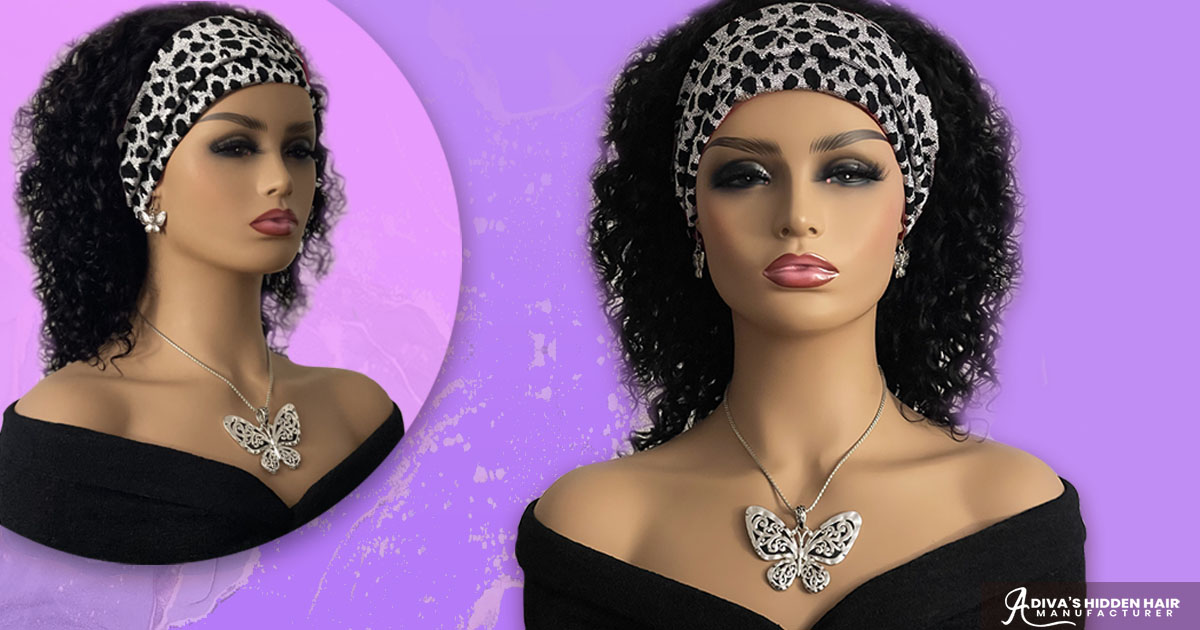 The '70s fashion hair accessory is back, but with a modern twist. If you often watch YouTube videos, you've no doubt seen headband wigs. And they're all over Instagram feeds too. This type of unit is made with a scarf or other material at the wig's base that mimics a headband.
To wear a headband wig, you only need to slick back your natural hair or braid it down under. Sounds easy, right? And it is! If you're not a pro at installing wigs, headband wigs are an idea option for you. In addition to not requiring any glue, combs or clips, they also tend to look more natural than lace wigs.
Custom Made Headband Wigs Are Easy To Wear
Even though it may seem like it, but headband wigs didn't just appear on the market one day. As previously stated, this hairstyle has been around since the 1970s. But they are now a response to the lace shortage at the beginning of the pandemic.
People who wear wigs were having difficulty finding quality lace wigs during the pandemic. Not to mention, we were spending more time indoor. However, women still wanted to look nice, but needed a low maintenance alternative.
Albeit headband wigs were a response to a temporary situation, they are super popular now. And the ease of use makes them adored by wig wearers ranging from novice to experts. So, it doesn't look they'll be going anywhere any time soon.
With this in mind, we thought you might need help selecting your a unit. So, we rounded up some of our favorites to guide you through the process. Seeing that all of the units below are custom made by Louticia Grier, you can have your own unique unit made.
Swing by our Uptown New York Style hair salon in Solana Beach and pick up your unit. Or, we can make a custom design for you to suit your personality. You can also request a free consultation online.